You're in Genoa and you have a terrible craving for fish?
Are you looking for a restaurant where you can eat fresh fish and want to know which is the best?
Either way, you've come to the right place.
If you don't know me, let me introduce myself, I'm Andrea from Discover Genoa, and in this list, I'll give you a rundown of what are, in my opinion, the best fish restaurants in Genoa city center and in the neighboring districts.
Are you ready for this? Let's get started!
What are the best seafood restaurants in Genoa Italy?
Eating (good) fish in the city is not always easy. Eating good fish without spending a fortune is a very difficult task.
Don't worry.
After months of research, I decided to draw up a list of the best fresh fish restaurants in Genoa.
Before we begin, two brief clarifications:
1. What you see is not a ranking: the list is in random order
2. In the list, in addition to restaurants serving fresh fish, you'll also find some raw fish
options
Acciughetta Genova
Located in the historic center of Genoa, near the Porto Antico, Acciughetta is one of the restaurants in the guides of Gambero Rosso.
The restaurant was born from the idea of Giorgia Losi and Simone Vesuviano, two entrepreneurs under 30 with great personality.
Since its opening, Acciughetta has been one of the best seafood restaurants in Genoa, and continues to delight the palates of hundreds of people today.
It's one of the most symbolic restaurants in my city: if you want to go, I suggest you book it.
I recommend the fish carbonara, the meatloaf and the cassatina.
PEsciolino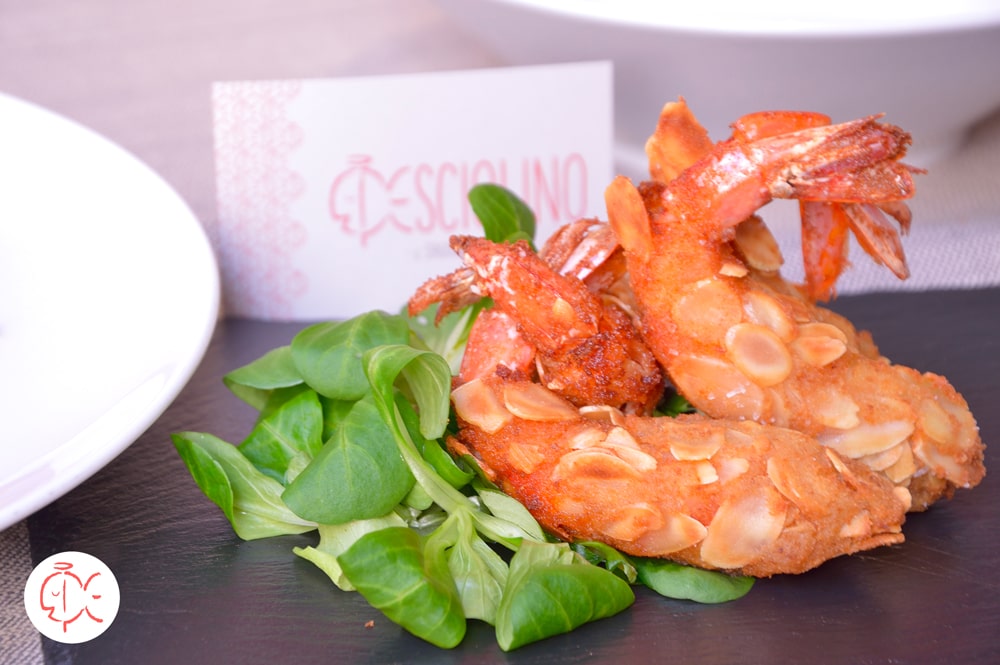 The place is really very nice and elegant, the staff super nice and the fish … great!
Raw food of great quality cooked creatively and presented in a refined way: the result is light and easily digestible dishes where you enjoy discovering new and interesting combinations.
I recommend the almond shrimp and the fish soup, two of the specialties of the chef Mirco.
Super recommended.
Ristorante Vivarelli Genova
Vivarelli Genova is a fish restaurant with attention to detail: top quality food, a refined and elegant restaurant with friendly and helpful staff.
The fish is very fresh and the presentation of the dishes deserves a 10 and praise.
I recommend the octopus and squid (delicious), the fish soup and a taste of liqueurs at the end of the meal.
Indarsena Oyster Bar Genoa
Today Indarsena is the only restaurant of its kind in Genoa.
Located in the Porto Antico (right in front of the Acciughetta and a stone's throw from the Acquario di Genova), Indarsena offers a wide choice of raw fish (sea snails, prawns, crab, lobster, oysters) and fresh fish of all kinds.
An exceptional variety of dishes, authenticity and kindness of the staff are the first adjectives that come to mind, plus the value for money is great.
If you are looking for a raw fish restaurant in Genoa, Indarsena is the perfect choice.
Da Franco al Borgo Genova
Da Franco al Borgo is a fish restaurant located in via Borgo Degli Incrociati (Genova Brignole area) and is one of my first ever choices.
The owner Franco and his son Daniele are exquisite people who will welcome you as if you were a friend of the family.
I went to Da Franco for dinner several times and, for the choice of dishes, I have always relied on him. I have to say, I've never been wrong in doing so.
I recommend the scialatielli with clams, fried fish and Neapolitan pastiera.
Ostaietta Genova
I have already included Ostaietta in my lists of the best places to eat, because this is the best cheap fish restaurant in Genoa.
Fresh fish, tasty and extremely sought-after dishes, all for less than 20€ per person.
I recommend the brandacujun (stockfish and potatoes): a delight for all palates.
Ah, I forgot, the Ostaietta has a very long waiting list, so if you're going to go, I suggest you book well in advance.
Conclusion
Here we are at the end of this article about the best places to eat in Genoa Italy.
Now I'm going to turn it over to you: which is your favorite fish restaurant?
Let me know by leaving a comment below: I'll be happy to try it and (if I'm satisfied) add it to the list.
Enjoy your meal 😛
Andrea